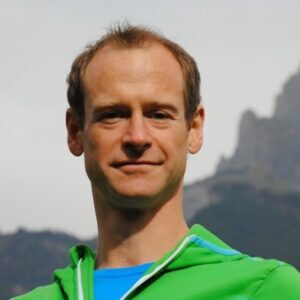 Neil is a clinical specialist in Musculoskeletal sports injuries
Neil has worked for more than twenty years in the world of elite sport and is a clinical specialist in Musculoskeletal sports injuries. Starting with undergraduate studies in Sports Science before going on to a Masters in Physiotherapy and Rehabilitation Science provided a solid start to his career.  Along the way working in hospitals, private clinics, various Institutes of Sport, and travelling with teams on world cup circuits has been hard work, yet incredible experience, all of which is now being channeled into 'La Clinique du Sport'. Neil continues to work on a consultancy basis for many sporting organisations and is still highly involved with international sport.
Injury prevention specialist
Neil is a co-founder of BeFitApps, a company specialising in online sport specific training programmes and mobile apps. He brings the brain and brawn to the project, both developing the programmes and also performing the routines in front of the camera without breaking into a sweat or stopping talking! The programmes are built upon Neil's vast experience from the entire spectrum of athletic ability from olympic champions through to recreational weekend warriors. His programmes are designed to help athletes improve technique by identifying imbalances and weaknesses, correcting these to improve performance and prevent injury.
"Chamonix is a town of extremes"
For Neil, the daily clinic work is made so interesting by the people he sees.  There are professional and recreational athletes from every conceivable sport here in Chamonix, winter and summer.  The experiences gained from having worked with Olympic or International elite level athletes from over twenty different sports are constantly being used.  He says "Chamonix is a town of extremes, not just in the sense of outrageous sports, more that people who live here and visit the town have different expectations from life.  Why walk up a hill when you can run up it, why ski down a black piste when you can ride a bike down it in summer.  Why go off-piste skiing when you can attach a parachute to your back and then ski off a cliff?   This intense attitude takes its toll on the body, folk pickup strains, sprains and fractures that aren't in the normal medical texts books.  We are always kept on our toes here but that's the fun of it".
Neil's passion for sport started early. By the time he was a teenager, he was competing nationally in both gymnastics, athletics and rugby, He also received a sports scholarship to spend a year in the USA, playing American Football. Recently, alpine sports have taken over with ski-mountaineering and ultra-marathons his predominant passions.  Over the past few years Neil has participated in over ten Ultra Marathons on foot and skis including the Ultra Trail du Mont Blanc (UTMB, TDS, CCC) and the Patrouille des Glaciers, the international military ski mountaineering race organised by the Swiss Army.
Career highlights include
2018 and presently : Human Performance Director for both the France SailGP Team and China SailGP Team in the SailGP series
2016 to 2018 : Human Performance Manager with WINNING TEAM Dongfeng Race Team, Volvo Ocean Race 2017-2018
2015 to 2017 : Human Performance Director with Groupama Team France, America's Cup 2017
2014 to 2015 : Performance Director and Physiotherapist with the Dongfeng Team, Volvo Ocean Race 2014-2015
2013 to 2015 : Travelling Senior Team Physiotherapist with Great Britain Judo
2014 Commonwealth Games : Glasgow – Lead Physiotherapist for Judo and Wrestling
2012 Olympic Games : London – IOC Lead physiotherapist for Judo
2010 Commonwealth Games : Delhi – Scottish Team Physiotherapist
2008 Olympic Games : Beijing – Team GB Lead Physiotherapist Great Britain Judo
2006 Commonwealth Games : Melbourne –  Scottish Team Physiotherapist
2004 Olympic Games : Athens – IOC physiotherapist based in the athletes village