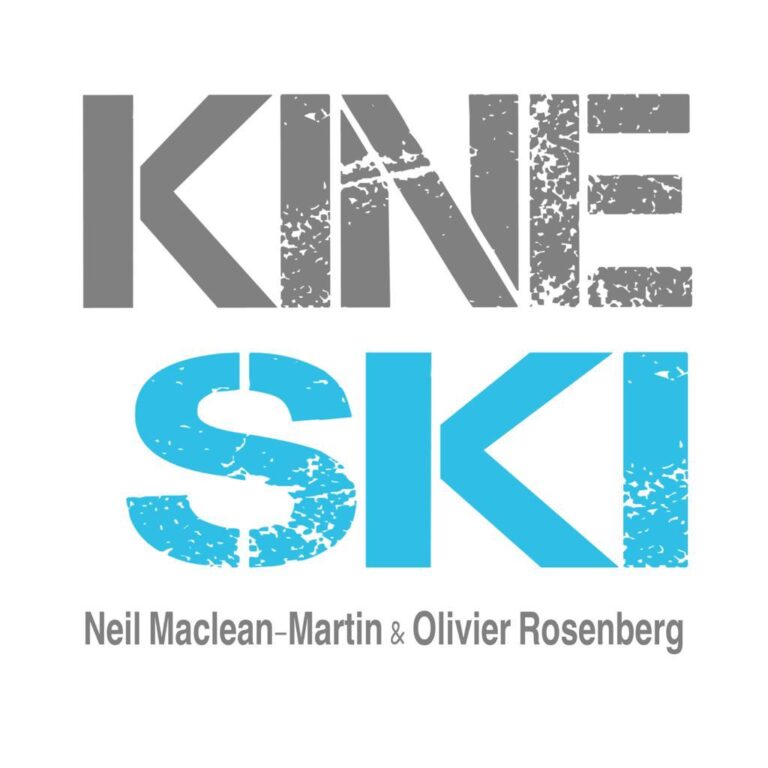 Rehabilitation - Injury Prevention - Performance
In 2014 Neil designed a SkiFit programme with his patients in mind. Since then .... it's been followed, shared and downloaded thousands of times. The class became an online programme, then a mobile app. Before returning to Chamonix where Neil delivered the classes himself.
Now, thanks to the opening of the new indoor ski facility in Passy, it has developed once again.
Still overseen by Neil, with injury prevention it's focus, we're delighted to bring you 'KINESKI'.
KINESKI is a 4-week ski fitness programme designed by Neil, and in collaboration with Chamonix's own, Olivier Rosenberg - Ski instructor. The programme has been tested with patients, Doctors and Surgeons from Annecy and Grenoble. Feeback has been unanimous - every professional can see the potential of this programme for a patient's rehabilitation.
We can't wait to share this new project with you!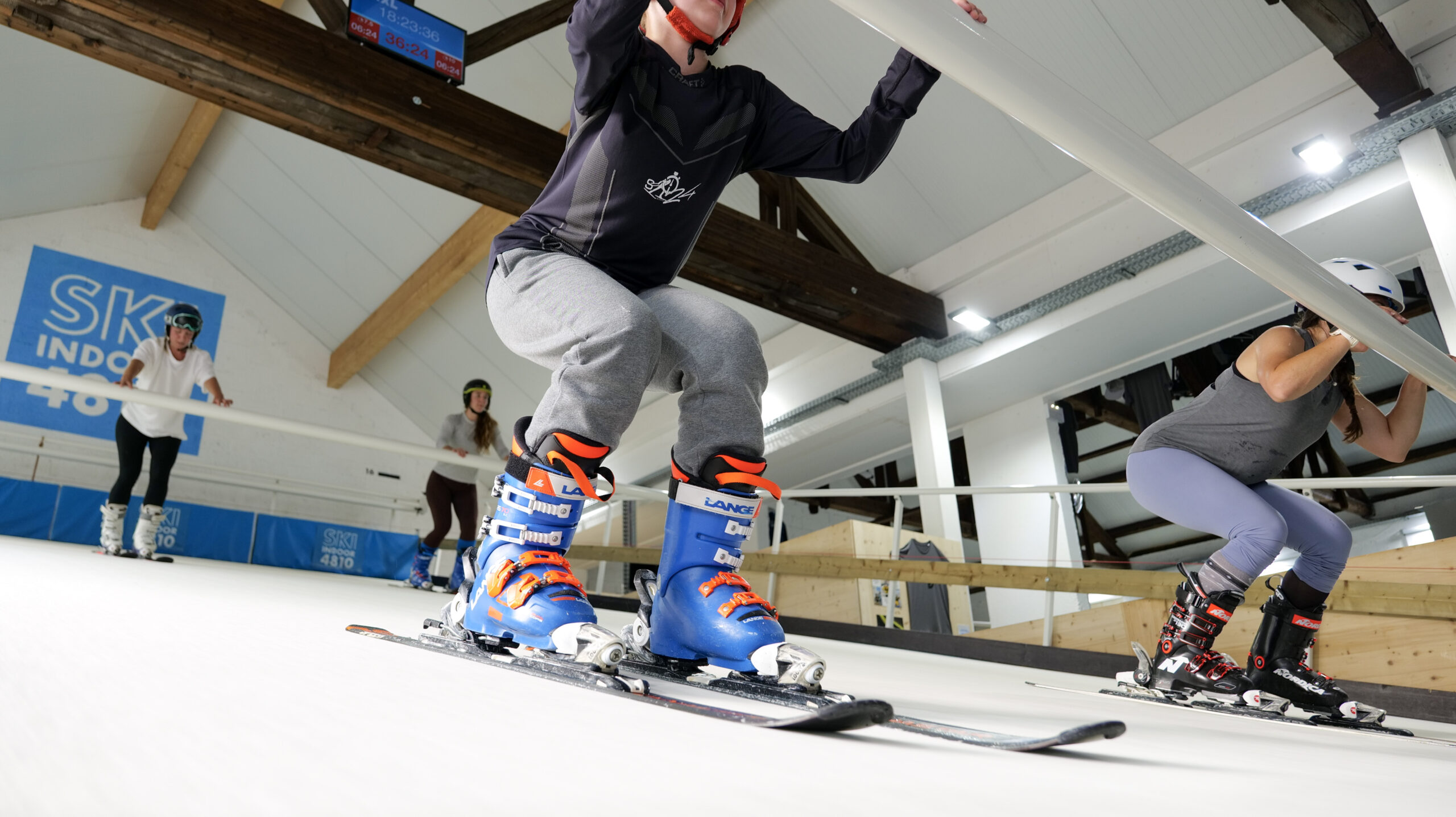 Imagine a giant treadmill with a skiable carpet which is kept at the right humidity to reproduce the sensation of snow.  There is no churned up snow, crud, ice just perfect groomers. The speed and angle of the slope can be fully controlled and adapted to suit anyone, world champion or someone coming back from injury or knee surgery.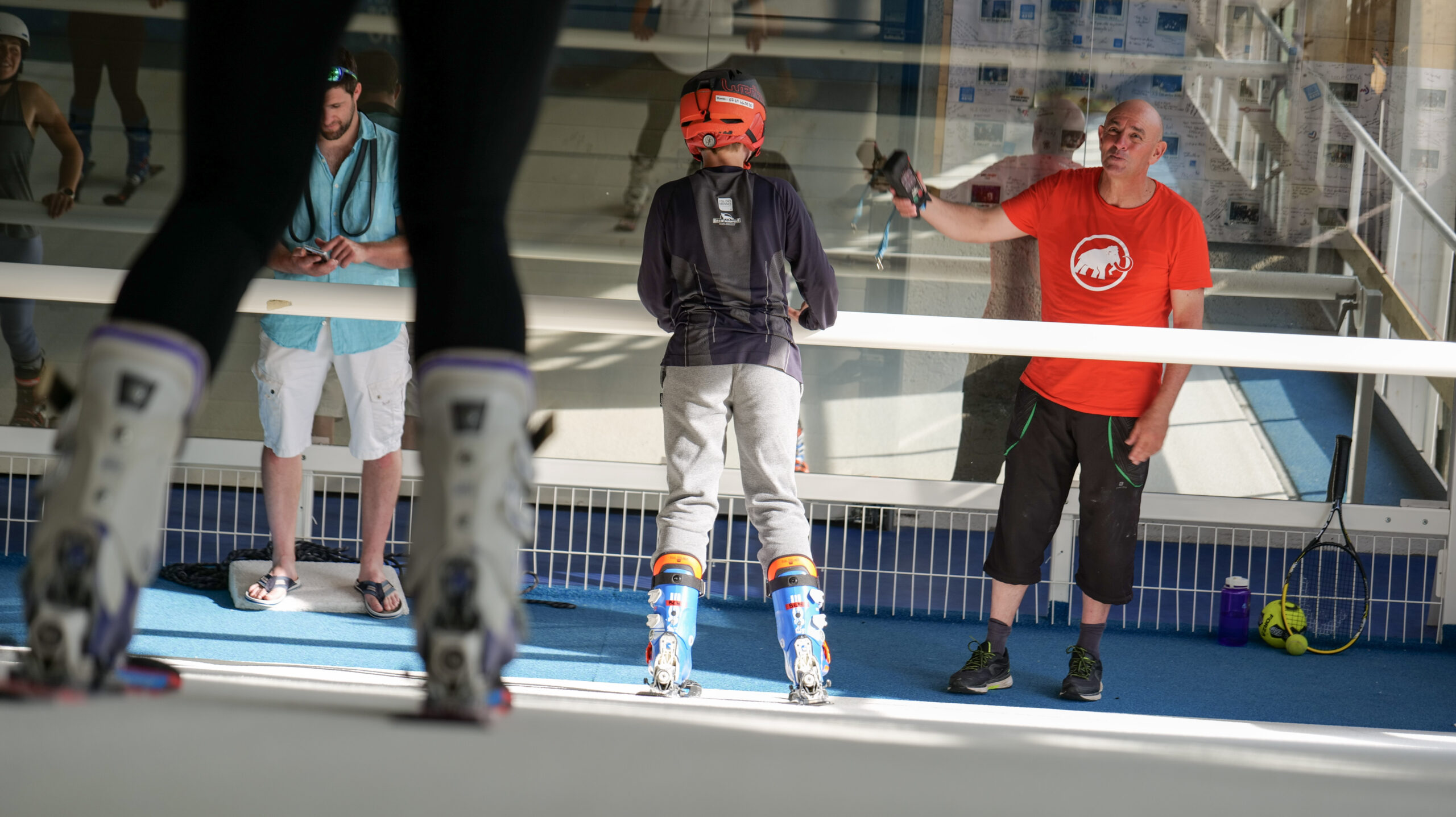 You will be able to see in full wall mirrors how you are moving, something not possible on snow.  This visual feedback massively increases the learning effect from the session. We then move onto some exercise without skis on – still on the slope we can complete the workout part of the session.
The session
1h15mins total session time
Starts with a short safety briefing.
Warm-up on the ground and then on the slope to be fully ready.
Once everyone is comfortable and ready the work begins!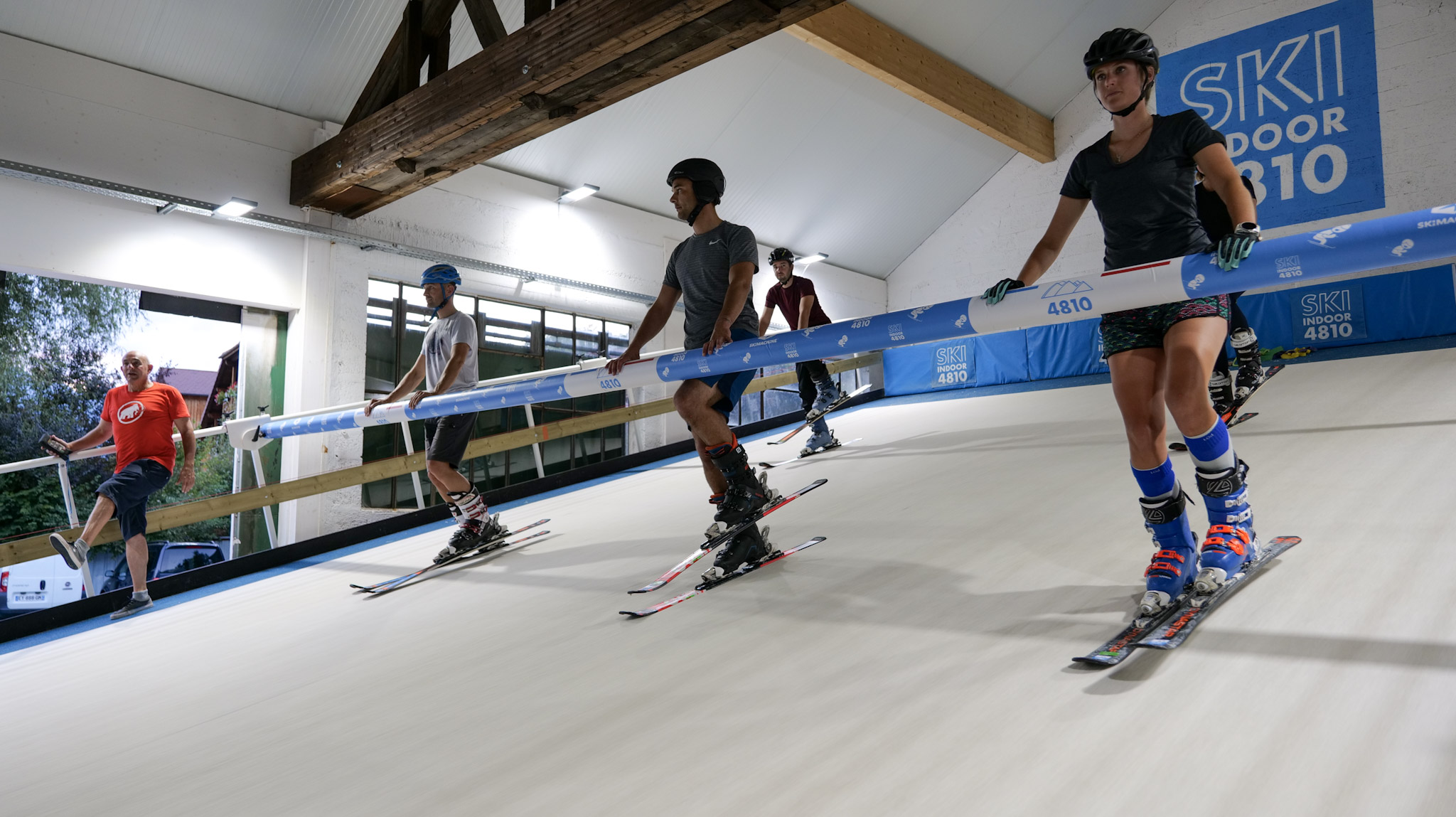 Dates
Programme 1
7th, 14th, 21st and 28th October 2021
Programme 2
4th, 11th, 18th and 25th November 2021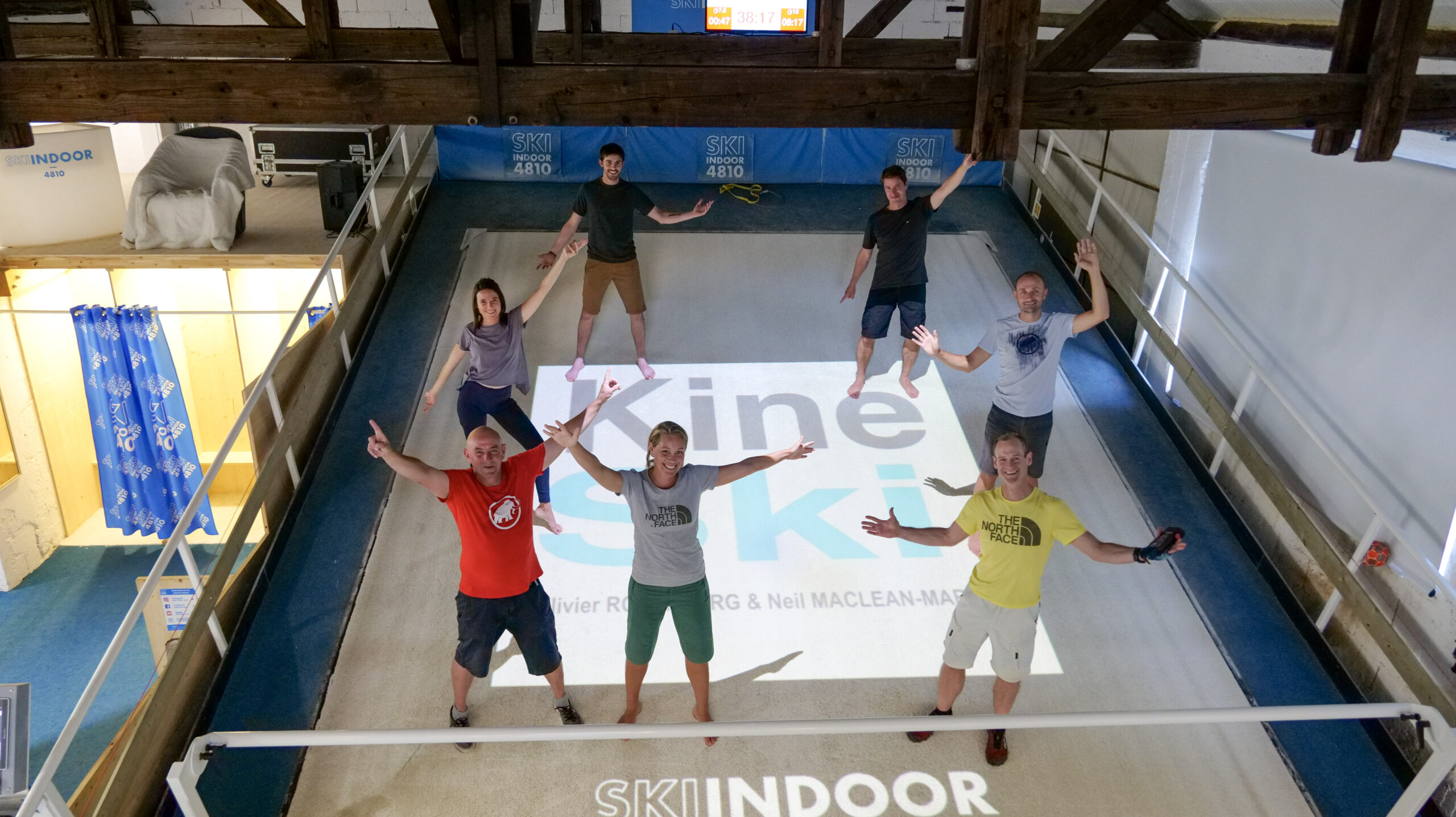 Hours
Session 1
18h45-19h45 (Rdv à 18h30)
Session 2
20h15-21h15 (Rdv à 20h00)
Price & Equipment
Price: The price of the 4-week Kineski programme costs 280,00 euros (70,00 euros a week).
For patients with a Carte Vitale, we can process a standard session with a valid ordonnance for this type of reeducation.
What to wear: Please bring along your helmet, gloves and ski boots. Ski Indoor will supply the skis. No need for sallopettes or ski jackets, however full length clothing is advisable. Please bring along clean trainers for the running section of the session.