Healthy food habits are all about finding a balance of sustainable routines that work with your everyday life
We offer individual consultations by Anna, our registered dietitian. The consultation can be on any subject you wish to discuss or need help managing, whether it is related to athletic performance, a medical condition, weight management or general well-being. It can be a one-off consultation or a longer program with several follow-ups to reach your goals step by step.
Anna also offers group lectures and seminars both on specific subjects such as trail running, nutrition for vegetarians, during and after pregnancy or on general healthy eating to maintain good energy levels and being able to perform on top in everyday life.
Consultations by a dietitian are not covered by the French Carte Vitale, but some complimentary health insurances (Mutuelle santé) will cover all or part of the consultation.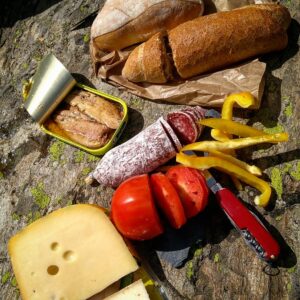 Prices:
A first consultation 60 minutes – 60 €
Follow-up session 30-45 minutes – 40 €
Package of a first consultation and 3 additional follow-ups within 12 months – 160 €
Seminar or Group Lecture 45 minutes + 15 minutes QA – 140 €
Payments accepted in cash, check or bank transfer