Life can be hectic and sometimes the time for rehabilitation after surgery or an injury is pushed to the side in favour of family, friends, work and other commitments
We offer a solution – sign up to a structured Residential Injury Rehabilitation week here at 'La Clinique du Sport' in Chamonix.
A change of scenery can allow you concentrate fully on your recovery without distraction.
A typical day may begin with a physiotherapy treatment followed by a strength and conditioning session in the gym, a sports massage or clinical pilates class. Then spend your afternoons exercising outside in the beautiful surroundings of the Mont-Blanc mountain range.
Before you arrive we will liase with your medical professional for a complete handover, then we can help with organising accommodation, transport, activities and anything else that will allow you to get the most out of your time in Chamonix.
Contact us for more information
The view from our Gym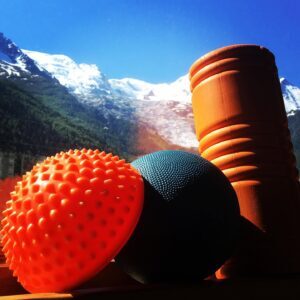 Local facilities